Customized road outdoor First Aid Kit
Emergencies are always unexpected. It makes sense to have a Vehicle First Aid Kit on hand in case you are involved in or come across an accident. Car accident injuries range from minor injuries, such as bruises, cuts and scrapes, to moderate injuries, such as broken bones. Then there are the more serious, life-altering injuries, or even fatal injury. In any case these always happen in places where professional assistance is far away.
RFX+CARE First Aid automobile kits offer a variety of content combinations for various unexpected accidents and help you to perform a simple wound treatment in order to reduce the secondary injuries.
Customer can add logo on the bag. In this bag, there is a warning triangle and a safety vest.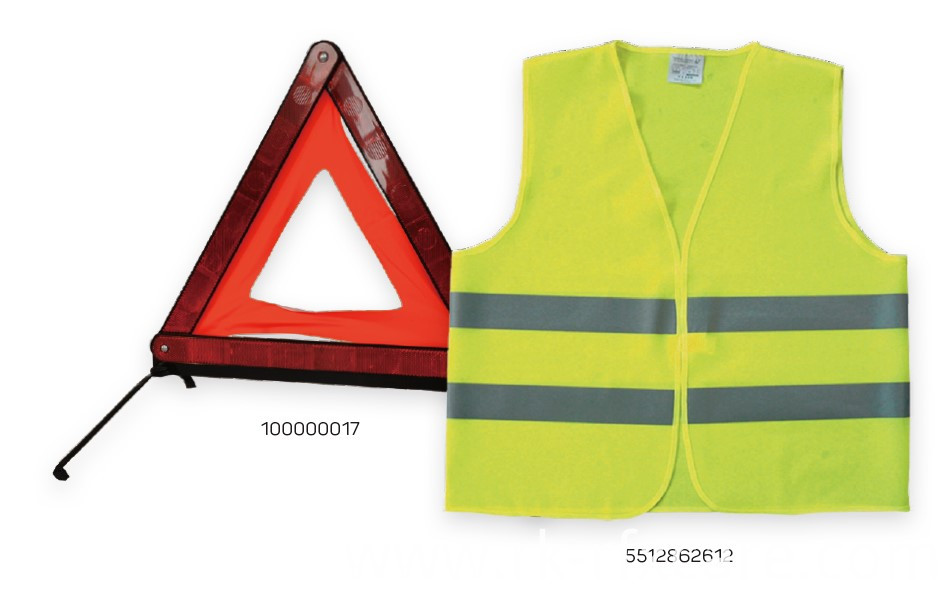 Product Categories : First Aid Kit > Auto Mobile Safety Kits