Taxi kit with soft bag
This First Aid Kit is a soft bag which is specifically for taxi. There are disposable gloves, Aqua Resist Plaster and scissors.

A first aid kit is a collection of supplies and equipment that is used to give medical treatment. There is a wide variation in the contents of first aid kits based on the knowledge and experience of those putting it together, the differing first aid requirements of the area where it may be used and variations in legislation or regulation in a given area.
The international standard for first aid kits is that they should be identified with the ISO 15223-1 graphical symbol for first aid. RFX+CARE First Aid kits are all medical Class I, Is and CLASS IIa in accordance with Medical Device Directive MDD 93/42/EEC_June1993.

Content
Atr no
Quantity
Washproof plasters

45124:56x19mm

45125:72x25mm

45126:72x19mm

total 12pcs,4pcs/size
Mini scissors
45112
1pcs
Disposable gloves
45140
1pair
First aid guide


1pcs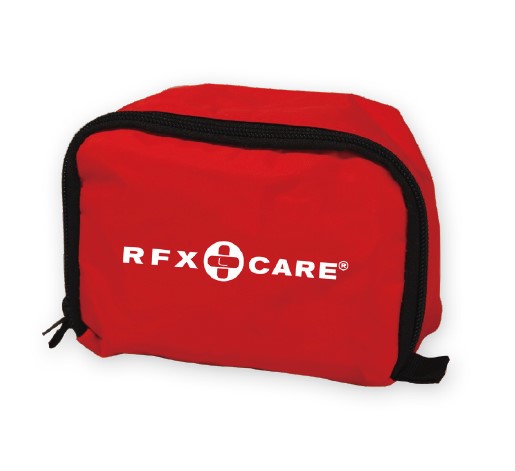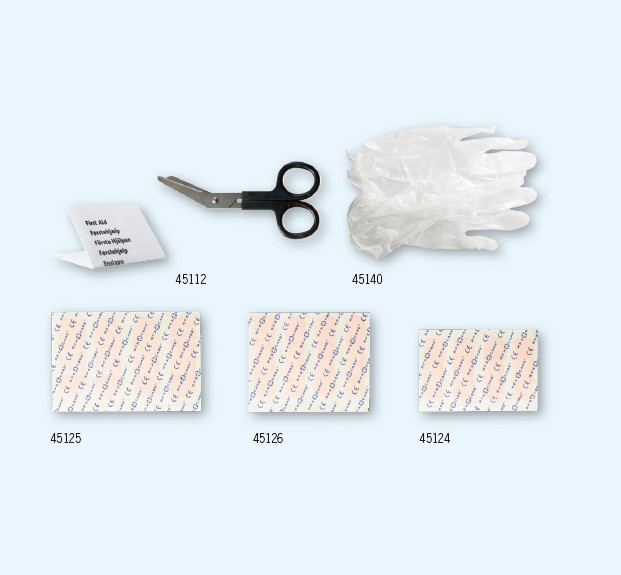 Product Categories : First Aid Kit > Auto Mobile Safety Kits