Portable first aid MYkit for pets
Since introducing our MyKit, we have made a vast number of different solutions in the universe of MyKits.In the MyKit, first aid range you will find safety and rescue kits on all levels for any occasion.Copyright, all rights reserved MyKit patent certificate for design worldwide.

Pets are the important part in our family. Sometimes they will also get injured.The First Aid Kit for peoplr is not suitable for pets. Therefore, there is a special kits for pets. It can solve lots problems.There are various size of washproof plasters, skin cleansing swabs,dry swabs, tick remover,elastic bandages,plastic tweezers and tape roll.We always use the best quality of material, eco-friendly, environmental and harmless.
Contens: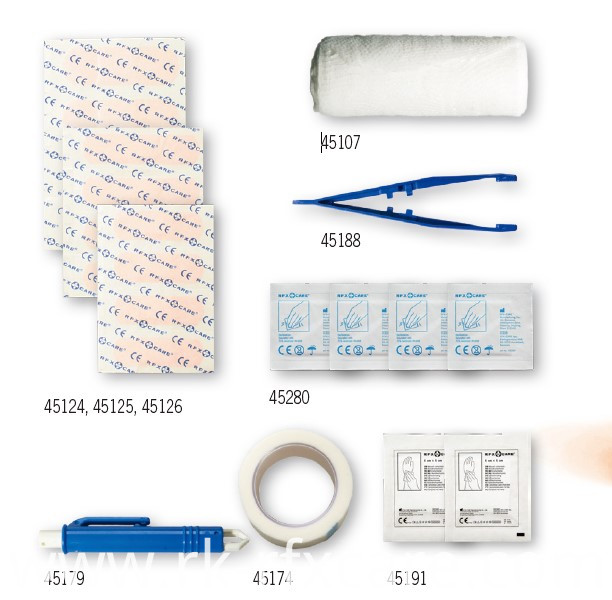 Contents.
Art no
Quantity
Washproof Plasters


45124:56x19mm

45125:72x25mm

45126:72x19mm

total 12pcs,4pcs/size
Skin cleansing swabs
45280
4pcs
Dry swabs
45191
2pcs
Tick remover
45179
1pcs
Elastic bandages
45107
1pcs
Plastic tweezers
45188
1pcs
Tape roll
45174
1pcs
Product Categories : First Aid Kit > Portable First Aid Kits