Portable my kit First Aid Box for children
Since introducing our MyKit, we have made a vast number of different solutions in the universe of MyKits.In the MyKit, first aid range you will find safety and rescue kits on all levels for any occasion.Copyright, all rights reserved MyKit patent certificate for design worldwide.

Children are too weak to product by theirselves.It is very normal for children to get injured.This kit is made for children.There are very cute kid plasters which kids will love it, skin clwansing swabs,dry swabs and refreshing wipes. These swabs and wipes can clean the wound when they have a fall.
Kit Contents: (could be adjusted by your specific requirements)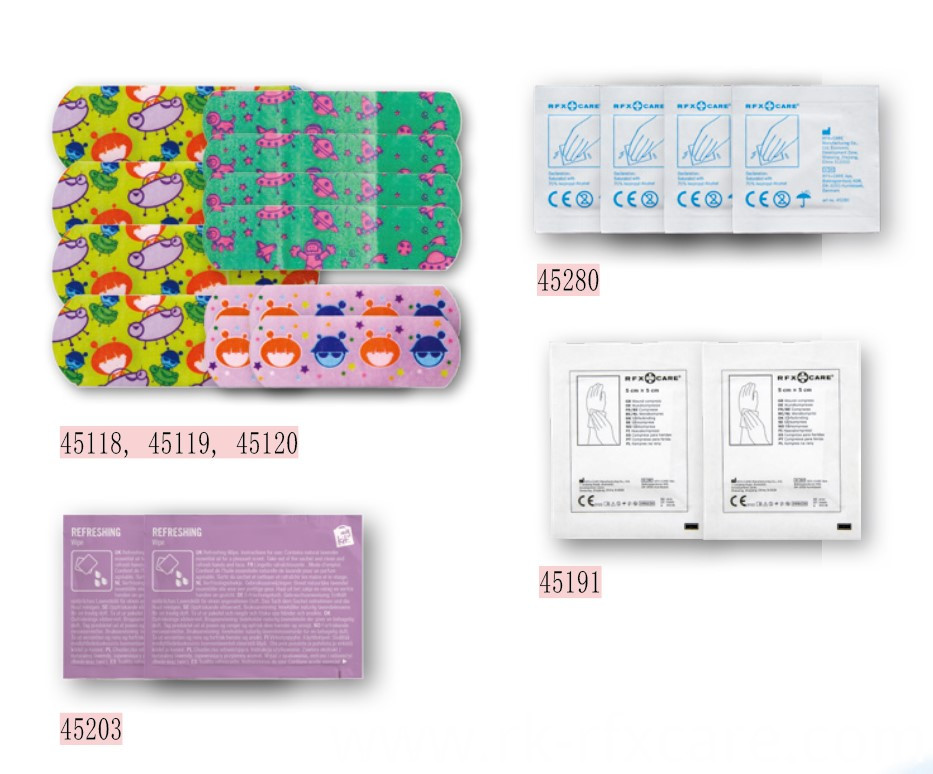 Contents Art. no:200-119
Art. No:
Quantity
Kid plaster

45118:56x19mm

45119:72x19mm

45120:72x25mm

total 12pcs,4pcs/size
Skin clwansing swabs
45280
4
Dry swabs
45191
2
Refreshing wipes

15203
2
Product Categories : First Aid Kit > Portable First Aid Kits