Portable my kit bike repair
Since introducing our MyKit, we have made a vast number of different solutions in the universe of MyKits.In the MyKit, first aid range you will find safety and rescue kits on all levels for any occasion.Copyright, all rights reserved MyKit patent certificate for design worldwide.

This kit is used for repair the bike when you are outdoor. In the kit, there are skin clwansing swab, multi-size plasters, dry swab and tire repair kit rubber file.
Content
Art no
Quantity
washproof plasters beige

45124:56x19mm

45125:72x25mm

45126:72x19mm

total 23pcs,4pcs/size
skin cleansing swabs
45280
4pcs
dry swabs
45191
2pcs
tire repair kit rubber file

45331
1pcs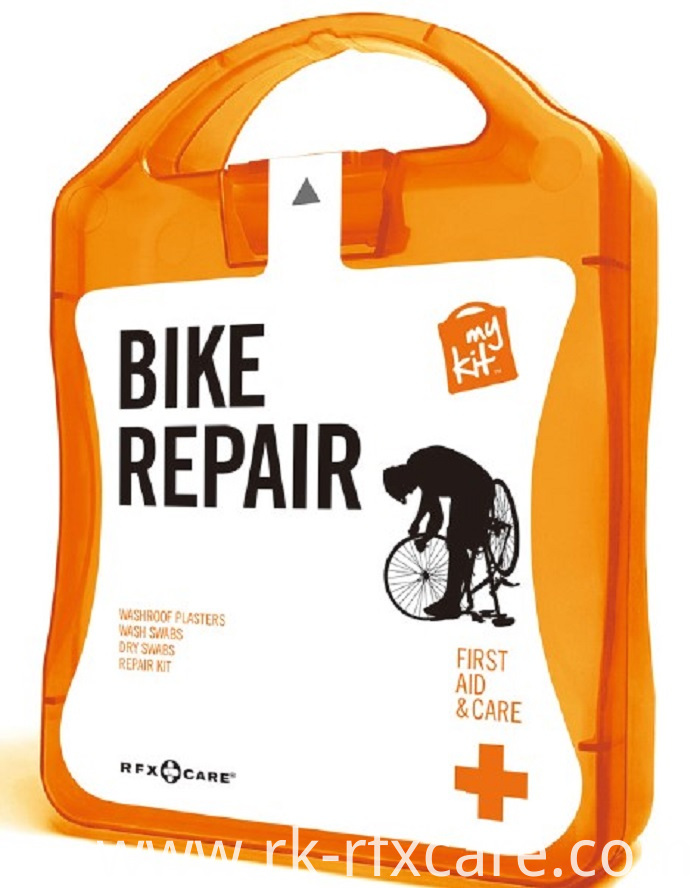 Product Categories : First Aid Kit > Portable First Aid Kits